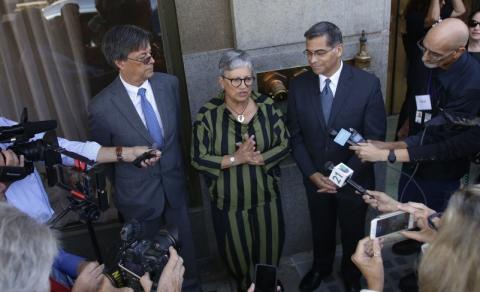 This fall, California Attorney General Xavier Bacerra, California Air Resources Board Chair Mary Nichols and CalEPA Secretary Matthew Rodriguez were joined by more than 130 doctors, health advocates, and air quality policymakers - including South Coast AQMD's Executive Officer Wayne Nastri - to testify in opposition to
the proposed clean cars rollback by the federal government.
The federal clean cars proposal, announced in August, would freeze U.S. emissions and fuel economy standards and pre-empt California's nearly 50-year state authority to have stronger vehicle pollution control laws than the federal government. If enacted, the proposal would cost consumers billions of dollars in additional gasoline use to run less efficient cars and light-duty trucks while further exacerbating air pollution and adding tons of CO2 climate pollution.
"California will take whatever actions are needed to protect our people and follow the law," said Chairwoman Nichols. She testified at a hearing with federal officials in Fresno, California, a region that rivals Southern California for the distinction of having some of the worst air quality in the nation.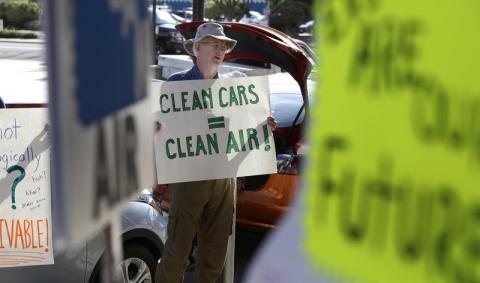 State Attorney General Xavier Becerra said, "Stopping us from protecting our people, our jobs and economy or our planet is like trying to stop a mother from protecting her child." He added that California could not afford to retreat in the fight against climate change, citing wildfires and high asthma rates among children.

The hearing was held jointly by the National Highway Transportation Safety Administration (NHTSA) and the US Environmental Protection Agency (EPA). California and 19 other states have sued to block any changes to the current national clean car standards that harmonized California and the federal government's rules in 2012.
The public comment period on the proposed federal rule closed in October with hundreds of thousands of comments opposing the rollback.