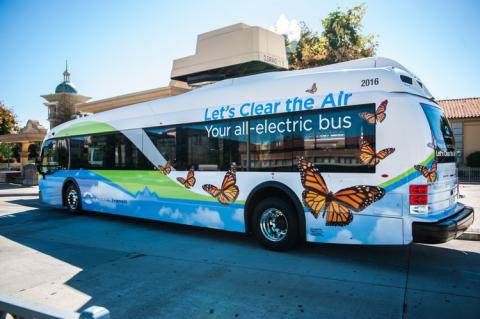 The Innovative Clean Transit (ICT) rule is in the home stretch of being finalized by the California Air Resources Board (ARB). If adopted, it would catalyze the electrification of transit buses across the state. Formerly known as the Advanced Clean Transit Rule or the zero-emission bus (ZEB) regulation, the rule has been in development for a number of years and has been guided by stakeholder input from transit agencies, bus manufacturers, fuel providers, non-government organizations, and utilities. In fact, ARB slowed down the rule development proceedings in order to take the time to address claims that the technology was not ready to meet the needs of some of the agencies and that it is cost prohibitive. What resulted was as an iterative process between ARB staff and stakeholders so that these issues could be addressed while at the same time advancing the need for cleaner transit.   
The ICT rule requires transit agencies to phase in cleaner technologies over the next two decades to achieve the goal of a statewide zero-emission transit system by 2040. There are several core provisions of the rule including: ZEB purchase minimums at the time new bus purchases are made; an option to implement innovative zero-emission mobility programs in lieu of ZEB purchases, such as utilizing bicycles or other zero-emission vehicles with a Gross Vehicle Weight Rating (GVWR) of 14,000 pounds or less, as well as other flexibility options; a requirement to purchase renewable fuels when diesel or natural gas contracts are renewed; and a requirement to purchase low NOx engines, if available, for conventional bus purchases.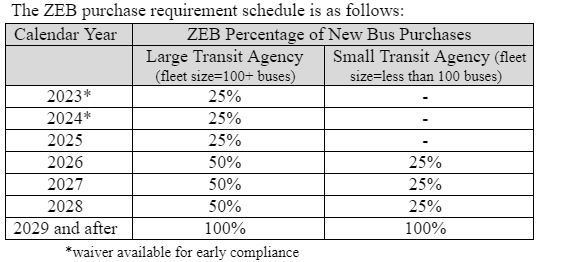 At the most recent public workshop held on June 13, ARB staff unveiled two new provisions recently added to the proposed rule to help allay the concerns raised by some transit agencies. The first is a requirement that each transit agency submit to ARB a ZEB rollout plan that outlines the strategy the agency will implement to purchase and deploy ZEBs in their fleet. In this way, agencies can prepare for the transition and have time to work with ARB staff if any issues arise. For transit agencies with 100 or more buses, their plans are due by June 30, 2020. For smaller agencies, their plans are due by June 30, 2023.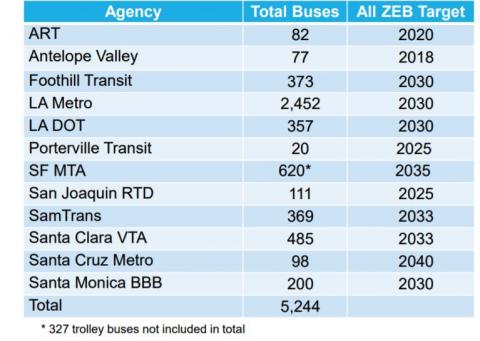 The second new provision is a waiver of initial requirements if there is early compliance. The 2023 ZEB purchase requirement would be waived if California transit agencies have collectively purchased 1,000 or more ZEBs by December 31, 2020 (there are currently 787 zero-emission buses in service or on order across the state). Additionally, the 2024 purchase requirement would be waived if agencies collectively have purchased 1,150 ZEBs by December 31, 2021.  
Twelve transit agencies already have made the commitment to make a full transition to ZEBs (see graphic).These agencies represent about 40 percent of all buses in California.  
ARB will first consider the proposed ICT regulation at its September meeting. The final hearing will be in late 2018 or early 2019. It is anticipated that the rule will become effective on January 1, 2020. To stay up to date with the final rule proceedings, please visit https://arb.ca.gov/msprog/ict/ict.htm