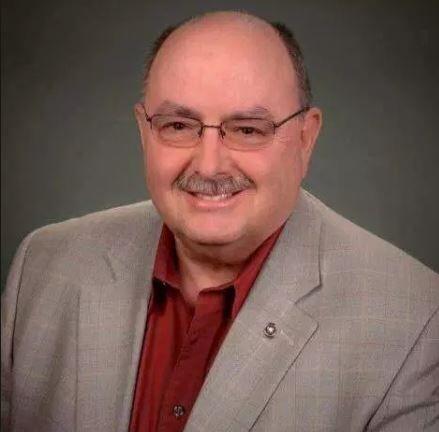 It is with heavy hearts that we mourn the passing of MSRC Member and former MSRC Chair Greg Pettis. He passed away on January 15, 2019, at the age of 63. Greg served distinctively on the MSRC for a decade, representing the Riverside County Transportation Commission. He led the MSRC for five consecutive terms as Chair of the Committee from 2013 to 2018. Greg was the Mayor of Cathedral City, where he had served on the City Council since 1994, and was the City's longest-serving Councilmember.
Greg was born on December 15, 1955, and raised in the City of Duarte, east of downtown Los Angeles. Growing up in the San Gabriel Valley, he was a child of smog. He once recounted that he could see marked improvement in air quality in downtown LA and neighboring communities in recent years, thanks to the policies, investments and technology innovation of the past three decades. However, after moving to the Coachella Valley in the late 1970s, he started to see a troubling decline in the air quality there, from ozone or smog and from dust or particulate matter, both from air pollution creeping over the mountains and from local sources due to a rapidly growing population.
A resident of Cathedral City since 1979, Greg witnessed first-hand the decline in air quality in the region. His service with local agencies, including the MSRC, enabled him to work on a variety of transportation and air quality issues throughout Southern California to combat this decline. His commitment to the environment was further reflected in his work as the Managing Director of the Institute for Sustainability at California State University, San Bernardino, as well as his service on the Riverside County Transportation Commission and the Southern California Associations of Governments, and both the National and California League of Cities Board of Directors.
Greg's election to the Cathedral City Council in the mid-90s helped spur the City to become an environmental leader in the South Coast region. It was the first city in the Coachella Valley to require waste disposal trucks to run on compressed natural gas (CNG). Today, the City operates a large fleet of CNG vehicles, including street sweepers and dump trucks. There are multiple CNG fueling stations around the City, as well as a hydrogen fueling station for use by the City and other fleets in nearby Thousand Palms. They also have invested in wind fencing and soil stabilization projects to reduce dust. Greg once noted that, "it's hard to tell people what to do if we're not doing it ourselves. And we've involved our auto dealers in the City to try to ensure that they have a market for clean vehicles."
His legacy will not just be for the work he did, but for the colleague and friend that he was. MSRC Chair Larry McCallon has fond memories of Greg. "Greg and I had very different political views. But we always respected each other's views and had some very good discussions on issues. I always had 10 games of 'Words With Friends' going on with him at one time and will miss that, especially at times during some very boring meetings."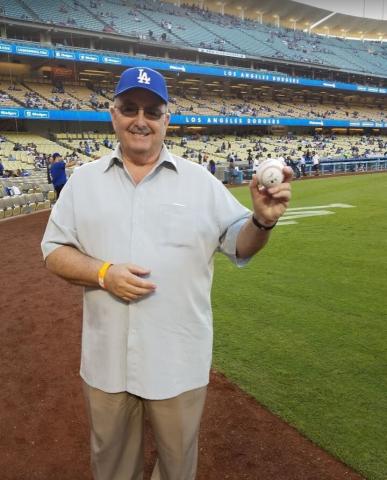 MSRC Member Steve Veres echoed Larry's fondness for Greg. "Greg was a compassionate and hard-working elected official. He cared about the lives of everyone in his community. He was long recognized for his work on immigration, economic development, social justice, LGTBQ rights and creating programs to reduce poverty, but to us at the MSRC he will always be remembered as a great champion for Clean Air and public health."
Jack Kitowski, the California Air Resources Board representative on the MSRC, recounted a humorous anecdote. "I primarily knew Greg through the MSRC where he always demonstrated a friendly and strong leadership style. But I will remember him most for the MSRC Dodger Stadium night in 2016 where he gave a particularly inspiring interview on the value and need for improving air quality and greater mobility options in Southern California. And then he was able to laugh at himself when his ceremonial first pitch (see photo) didn't quite make it to home plate." 
Always an optimist and forward-looking, Greg saw the future of the environmental movement as being led by today's youth. He once remarked that it may just be the kids who help solve our air quality challenges – not that we'll have to wait for them to figure out the answers, but because they provide the kick in the pants that the adults need to get serious about solutions. "We're going to be feeling some real pressure from the younger generation," Greg predicted. "They're going to be saying, 'You got us into this, now you get us out.'" Greg's passion and commitment to improving our air quality will definitely be carried on by future generations.