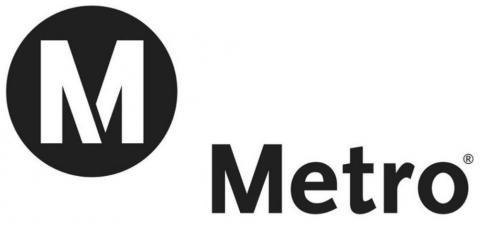 The Los Angeles County Metropolitan Transportation Authority (Metro) continued its commitment to utilize the lowest emission natural gas engines in its bus fleet with a recent project to retrofit 395 buses with the Cummins L9M Near-Zero emission engines. The MSRC provided $1.87 million in Clean Transportation Funding to support the replacement of 125 of the existing Cummins ISLG 280 horse power engines in Metro's fleet of 45-foot series composite buses with the new lower emission near-zero engines.
Replacing nearly 20 percent of the engines in the more than 2,000 natural gas buses it operates demonstrates Metro's dedication to bringing cleaner transportation options to the communities it serves. "Metro is always looking at innovative solutions and new technologies to improve performance and reduce emissions," said Metro CEO Phillip A. Washington. "These new low emission engines will help the agency reduce its carbon footprint and provide clean, reliable service for our customers."
The L9M Near-Zero engines are certified by the California Air Resources Board (CARB) below the optional NOx emissions standard of 0.02 grams per brake-horsepower hour (g/bhp-hr), which means that they offer "near zero" emission levels for ozone precursor and particulate matter criteria air pollutants. These engines will reduce NOx emissions by 90 percent and greenhouse gases by nine percent compared to the engines they replaced. Moreover, these engines will help extend the lifespan of the buses, which each travel about 45,000 miles annually on local roads. Metro's practice to use only renewable compressed natural gas for its buses makes their operation even cleaner.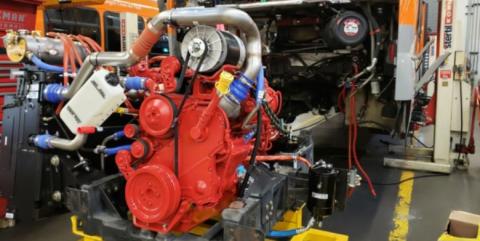 Several of these re-powered buses were recently deployed for this season's Dodger Stadium Express service that MSRC also funds. The Dodger Express buses transported fans roundtrip from Union Station to the stadium free of charge for fans with tickets to the game.
These engine retrofits help further Metro's 1993 policy to purchase only buses that utilize alternative fuels. Metro now operates approximately 2,200 CNG buses that travel more than 85 million miles per year. In total, CNG buses have operated about 1.5 billion miles in LA County since the program's inception. The agency's last diesel-fueled bus was retired in early 2011.