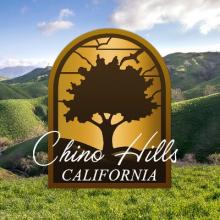 The City of Chino Hills recently purchased two 2020 Chevrolet Bolts for its fleet. These new electric vehicles (EVs) were purchased to replace two older city pool vehicles as part of the City's efforts to pursue environmentally sound practices and green infrastructure.
With the help of $20,000 in Clean Transportation Funding from the MSRC, the City purchased the Bolts, which have a range of 250 miles and produce no tailpipe emissions. The MSRC awarded Chino Hills funding through its Local Government Partnership Program.
Chino Hills has plans to replace its existing fleet with clean energy vehicles and already has some of the necessary infrastructure in place to support these vehicles. There are EV charging stations at the Government Center on the southwest side of the parking structure and Community Center north parking lot. Additionally, the City's public works yard has a compressed natural gas fueling station.