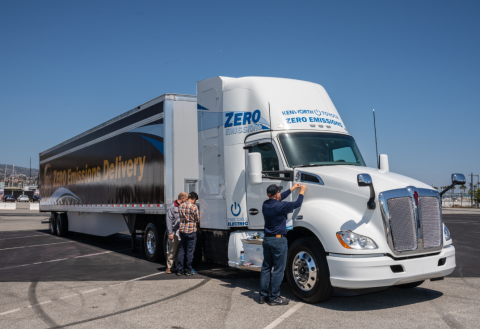 The California Air Resources Board (CARB) unanimously voted to adopt the nation's first electric vehicle mandate for trucks. The Advanced Clean Trucks (ACT) rule will require manufacturers of medium-duty and heavy-duty trucks to begin selling an increasing percentage of zero-emission trucks starting in 2024. The rule is expected to result in 100,000 electric trucks being sold in California by 2030 and 300,000 by 2035. By 2045, every new truck sold in California will be zero-emission. California's 2 million trucks on the road currently are responsible for 70 percent of the air pollution that causes smog and 80 percent of the diesel soot emissions that are carcinogenic.
 
"California is once again leading the nation in the fight to make our air cleaner, becoming the first place in the world o mandate zero-emission trucks by 2045," said Governor Gavin Newsom. "Communities and children of color are often forced to breathe our most polluted air, and today's vote moves us closer toward a healthier future for all of our kids."
The clean-vehicle mandate begins with 5 to 9 percent of trucks sold being electric in 2024. By 2035, 55 percent of delivery vans and large pickups, 75 percent of larger vehicles such as school buses and garbage trucks, and 40 percent of the big rigs sold in California must be zero-emission.

"For decades, while the automobile has grown cleaner and more efficient, the other half of our transportation system has barely moved the needle on clean air," explained CARB Chair Mary D. Nichols. "Diesel vehicles are the workhorses of the economy, and we need them to be part of the solution to persistent pockets of dirty air in some of our most disadvantaged communities. Now is the time – the technology is here and so is the need for investment."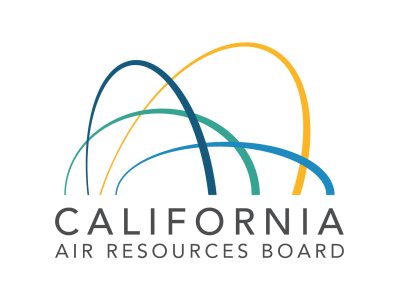 To ensure there is sufficient demand for electric trucks in the future, the rule also requires California fleet operators to report their truck use, laying the groundwork for a future rule that would require fleets to purchase clean trucks.

In order to successfully implement the rule, state, regional and local jurisdictions will need to support the installation of a significant amount of new heavy-duty electric vehicle charging infrastructure to support the new electric trucks. Fortunately, utilities, the California Energy Commission and CARB have adopted programs to invest in initial electrification projects.

The ACT rule is especially important for the South Coast region, as more than 40 percent of the country's goods are shipped through the Los Angeles and Long Beach Ports. The electric truck mandate will help the Ports meet their 2035 zero-emission truck goals.

CARB estimates that the rule will result in 7,500 new jobs, $5.9 billion in net savings, including reduced fuel and maintenance costs, and an additional $8.9 billion in avoided hospitalizations and lost workdays.