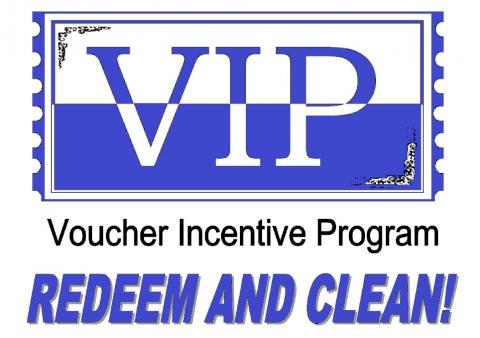 The MSRC is partnering with the South Coast Air Quality Management District (South Coast AQMD) to enhance the incentives available under the On-Road Heavy-Duty Voucher Incentive Program (VIP). The VIP provides funding to owners/operators with fleets of 10 or fewer vehicles to replace older vehicles with engine models that are 2013 emissions-compliant or newer to help clean up emissions from older, more polluting vehicles. Thanks to $5 million in MSRC Clean Transportation Funding, the program is able to offer a "plus up" or additional funding to purchase vehicles with new, lower-emission engines which meet or exceed the optional low NOx standard of 0.02 g/bhp-hr. This standard is at least 90 percent cleaner than the current standard.
Depending upon the class of vehicle, the MSRC's Plus Up can provide purchasers with funding to pay the difference between the regular VIP voucher and the maximum incentive listed in the table below if they buy a new, cleaner heavy-duty vehicle. The MSRC is providing enhanced incentives for the VIP to encourage fleets to go one step further and buy the cleanest heavy-duty engines readily available.
Getting your Plus Up is simple – simply check this option in the replacement engine section of the VIP application and purchase a vehicle equipped with a new engine that meets or exceeds the 0.02 g/bhp-hr NOx standard from a South Coast AQMD-approved dealer. The Air District calculates the voucher amount if the Plus Up option is selected, and the MSRC will contribute the additional money up the funding cap, so long as it is not more than 90 percent of the total cost.

In the first 10 years, the VIP has funded more than 1,200 heavy-duty trucks, awarding approximately $42 million in vouchers. Reducing emissions from heavy-duty engines is vital to helping California and the South Coast Air District reach their air pollution reduction goals because diesel emissions are a major contributor to smog-forming NOx pollution and cancer causing particulate matter air toxins.
The VIP and Plus Up Program is open now. For more information, please visit the VIP website at: www.AQMD.gov/VIP