Member Roster
MSRC Members
Click photo to view member biography


Larry McCallon
Chair, MSRC
Member, San Bernardino County Transportation Authority Board of Directors
Larry McCallon was elected to the Highland City Council in November 2002. He is a Past President of the Southern California Association of Governments (SCAG) and represents the City of Highland and the City San Bernardino on its Regional Council. He is a City Member on San Bernardino County's Local Agency Formation Commission (LAFCO). He is also the Immediate Past President of the San Bernardino County Transportation Authority (SBCTA), where he is a member of its Administration, Plans & Programs, Major Projects, and Commuter Rail & Transit Committees. He is also a SBCTA alternate representative on the Southern California Regional Rail Authority (Metrolink) Board of Directors.

He is a past President of the League of California Cities Inland Empire Division and has received its James Thalman Memorial Public Service Award. He is also Past President of the League's Mayor and Council Members Department, serves on the League's Admin Services Policy Committee, and is a graduate of the League's Mayors and Council Members Leadership in Action Program. He has been awarded a Leadership Fellow Certificate of Achievement in the National League of Cities (NLC) Leadership program and is a graduate of the SCAG Regional Leadership Academy at USC. He received a Good Government Award from the Building Industry Association (BIA) of Southern California for his leadership, while SCAG President, in the noteworthy development of a Southern California Economic Recovery & Job Creation Strategy.

In 2005, the County Board of Supervisors appointed him to the San Bernardino County Indian Gaming Community Benefit Committee where he currently serves as the Chair. Prior to his position on the Council, McCallon was a City of Highland Planning Commissioner, a member of the City's Community Trails Committee, and served two terms as President of the Highland Area Chamber of Commerce.

McCallon served in the United States Air Force for 21 years and was awarded the Bronze Star medal during the Vietnam War. McCallon is a retired local businessman with 18 years experience as President and CEO of McFAM Corporation dba McCLEANERS. Prior to retirement, he also directed multi-million dollar aerospace development and production programs at the Northrop Grumman Corporation. He received the Highland Area Chamber of Commerce's Presidents Award in 1998, Business of the Year Award in 1999, and Member of the Year Award in 2000. He also received the 1999 Small Business Recognition Award from the San Bernardino County Board of Supervisors.

In addition to his civic duties, McCallon is a member of the Kiwanis Club of Highland and a member of Immanuel Baptist Church's Global Outreach activities both locally and around the world. From 2000 to 2006, he was on the Board of Directors of the Arrowhead United Way, and he served on their Planning and Allocation Committee.

McCallon received two Bachelor of Science degrees from The University of Michigan and a Master of Science degree from the Air Force Institute of Technology. He is married and has four children and eight grandchildren.
SAN BERNARDINO COUNTY TRANSPORTATION AUTHORITY REPRESENTATIVE, MAYOR, CITY OF HIGHLAND
Alt: John Dutrey, Board of Directors, San Bernardino County Transportation Authority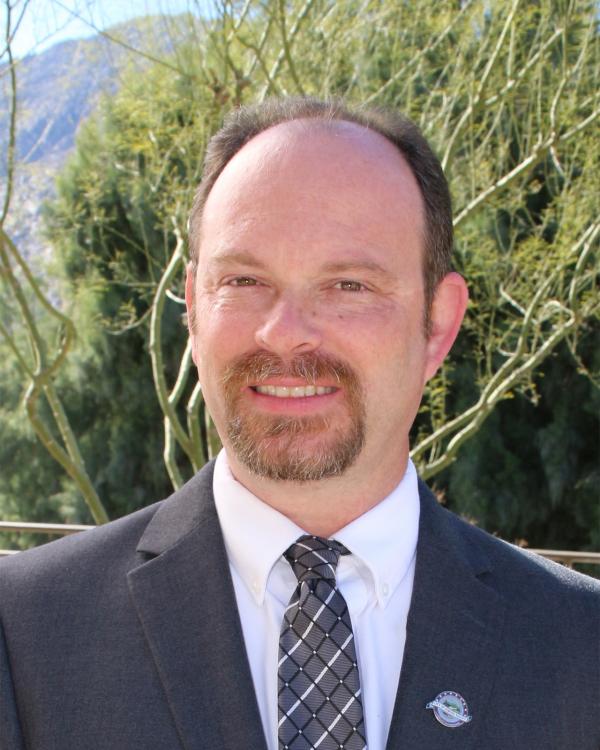 Brian Berkson
Vice Chair, MSRC
Member, Commissioners, Riverside County Transportation Commission
Brian Berkson serves on the Riverside County Transportation Commission, where besides serving as the chair for both the Western Riverside County Programs and Projects Committee and the Toll Policy and Operations Committee, he also sits on the SR-91 Advisory and Future Funding Committees. Berkson serves as a Council Member for the City of Jurupa Valley. Berkson is also an alternate member to the Metrolink Board of Directors and an alternate Board member on the Riverside Transit Agency. He was previously an alternate on the Western Riverside Council of Governments.
Berkson has coached AYSO soccer teams, has assisted with the Indian Hills Swim Team and served on the Jurupa Fastpitch Board. He also sits on the Jurupa Valley Celebration Committee.
RIVERSIDE COUNTY TRANSPORTATION COMMISSION REPRESENTATIVE, COUNCIL MEMBER, CITY OF JURUPA VALLEY
Alt: Linda Krupa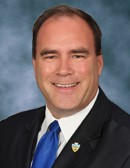 Curt Hagman
Member, South Coast Air Quality Management District Governing Board
Curt Hagman was elected to serve San Bernardino County's Fourth District in November 2014. The Fourth District includes the cities of Chino, Chino Hills, Montclair, Ontario, and the southern portion of Upland. It spans approximately 133 square miles and is home to over 400,000 residents.

Supervisor Hagman works tirelessly to represent the community and is often seen working to bring new ideas and better opportunities for families, businesses, workers, and non-profit organizations in the County. During the Covid-19 pandemic, Supervisor Hagman created the Covid Compliance Partnership Program that helped distribute $30 million in grants to over 5,000 small businesses in San Bernardino County so they could remain open. Under Supervisor Hagman's leadership, San Bernardino County distributed personal protective equipment to nurses, first responders, and seniors to keep them safe throughout the pandemic. In 2021 Supervisor Hagman successfully led the County in updating its Charter to ensure greater transparency and accountability in government. He has been integral in establishing sister city agreements to attract trade opportunities for local businesses and attracting businesses like TopGolf to invest in San Bernardino County.

Another highlight for the Supervisor has been his role in the successful transfer of returning Ontario International Airport to local control in 2016. Supervisor Hagman worked behind the scenes to reinitiate serious dialogue between LAWA (Los Angeles World Airports) and OIAA (Ontario International Airport Authority) on the transfer of control that led to the final agreement. As one of five commissioners on the OIAA, he presently serves on the Public Safety and Legislative Committees, along with Chairing the Emerging Technologies Committee.

Hagman has been recognized for his leadership and was elected unanimously by his colleagues to serve two terms as Chairman of the Board of Supervisors, and elected unanimously to serve on the South Coast AQMD Governing Board. Hagman also serves on the following boards, commissions, and committees: Governing Board of Inland Empire Health Plan (IEHP); OmniTrans; Southern California Association of Governments (SCAG), Second Vice President; San Bernardino County Transportation Authority (SBCTA); and serves as a Lieutenant Colonel in the California State Guard.

Prior to being elected to the San Bernardino County Board of Supervisors in 2014, Supervisor Hagman began his public service as a Chino Hills Parks & Recreation Commissioner. He later represented Chino Hills as a Councilmember and Mayor; served on the San Bernardino County Workforce Investment Board; and served six years in the California Legislature.

Supervisor Hagman holds a Bachelor of Arts Degree in Psychology from UCLA. He, his wife Rossana, and his family currently live in Chino Valley.
SOUTH COAST AIR QUALITY MANAGEMENT DISTRICT REPRESENTATIVE,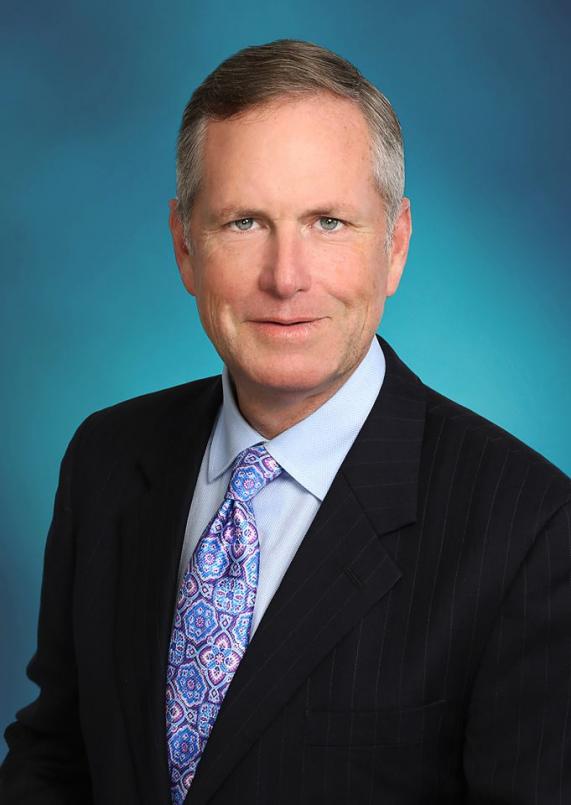 Patrick Harper
Member, Orange County Transportation Authority Board of Directors
Patrick Harper was elected to the Fountain Valley City Council in November of 2018 and was appointed Mayor in 2021. Orange County's City Selection Committee appointed Harper as a city council representative to the OCTA Board of Directors in January 2021.
Director Harper, a Certified Public Accountant, has lived in Fountain Valley since 2010 and has three sons attending local middle and high schools. Harper has been a long time member of the Fountain Valley Chamber of Commerce and served on the Board of Directors from 2012 to 2014. Prior to election to the City Council, Director Harper served as member and chair of the Fountain Valley Planning Commission from 2014 to 2018.
Director Harper grew up in Northern California in Marin County and migrated to Santa Barbara in 1980, where he attended college at UC Santa Barbara and received a Bachelor of Arts degree in Business Economics. After college, he moved to Los Angeles and worked as an auditor in public accounting, as well as holding executive finance positions at various publicly traded and private companies. Since moving to Fountain Valley, Director Harper founded and operates a tax and accounting practice with his wife Hang Harper.
In addition to serving the public, Director Harper enjoys hiking with his family, scouting, and supporting his sons' sports and academic endeavors. He is also an avid golf and tennis player, and achieved tennis ranking of #1 men's doubles player in Southern California region for the year 2000.
ORANGE COUNTY TRANSPORTATION COMMISSION REPRESENTATIVE
Alt: Katrina Foley, Member, Orange County Transportation Authority Board of Directors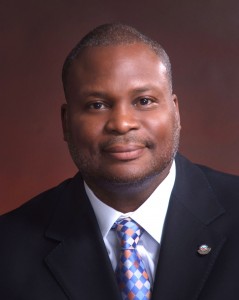 Mark Henderson
Member, Southern California Association of Governments Regional Council
Mark E. Henderson, Ed. D was first elected by the citizens of Gardena in March 2015 to serve as a member of the City Council. He was elected a second term in March 2020. Prior to his election as a Councilmember, he served the City of Gardena as an appointed member of the Planning and Environmental Quality Commission, from 2010 to 2013. As the past chairman (during 2012), he worked to be an effective leader of the Planning Commission and proactively collaborated with community members, city council and city staff, exhibiting valuable insight into understanding the needs of the residents and businesses of the entire community. Before that appointment, he served as a Member-at-Large for the City of Gardena Rent Mediation Board. In that role he worked tirelessly to ensure that landlord and tenant discussions were civil, ended with both parties satisfied, and that the most appropriate measures were executed. He later became a community leader within the Gardena Environmental Justice Committee, whose primary purpose is to heighten community awareness regarding long-standing environmental issues and to create opportunities to develop and propose strategies to city officials and staff while maintaining open dialogue prior to the implementation of environmental land reuse policies.
Henderson was born in Harbor City, CA, and was raised in Los Angeles County. After completing his military service in the U.S. Navy, he obtained a Bachelor of Science degree in Telecommunications Management from DeVry University, a Master of Business Administration degree from the University of Redlands, and a Doctorate in Organizational Leadership from the University of La Verne. He is currently an administrator at Los Angeles Pierce College and has been with the Los Angeles Community College District since 2002. He has held previous leadership roles for municipalities in California. In 2014, the Center for Digital Education recognized him as a Top 30 Technologist, Transformer, and Trailblazer.
His Council responsibilities include representing the City of Gardena as a delegate to the Centinela Youth Services and to the Independent Cities Association (former President). He also serves as an alternate City delegate to the West Basin Water Association and the Los Angeles Metro Mayors Roundtable.
Additionally, Mayor Pro Tem Henderson represents the cities of Hawthorne, Inglewood, and Gardena as their District 28 representative to the Southern California Association of Governments (SCAG).
With greater than 23 years as a resident of Gardena, Henderson has been actively involved in the life of our community. He was a past volunteer coach for City of Gardena youth sports activities. He is a city commissioner with the Gardena Pop Warner organization. He is the current President of a community-based organization named Brothers Inc., which works with middle school-aged African-American and Latino males in the disciplines of decision-making and critical thinking. He is a board member of PV Jobs Inc., which works to train community members and Veterans in obtaining employment within the Building Trades. He is very active in addressing Veteran's concerns.
Henderson believes in placing the community first while developing success strategies in a collaborative manner with all stakeholders to improve our elite City.
SOUTHERN CALIFORNIA ASSOCIATION OF GOVERNMENTS REPRESENTATIVE,
Alt: Cindy Allen, Member, Southern California Association of Governments Regional Council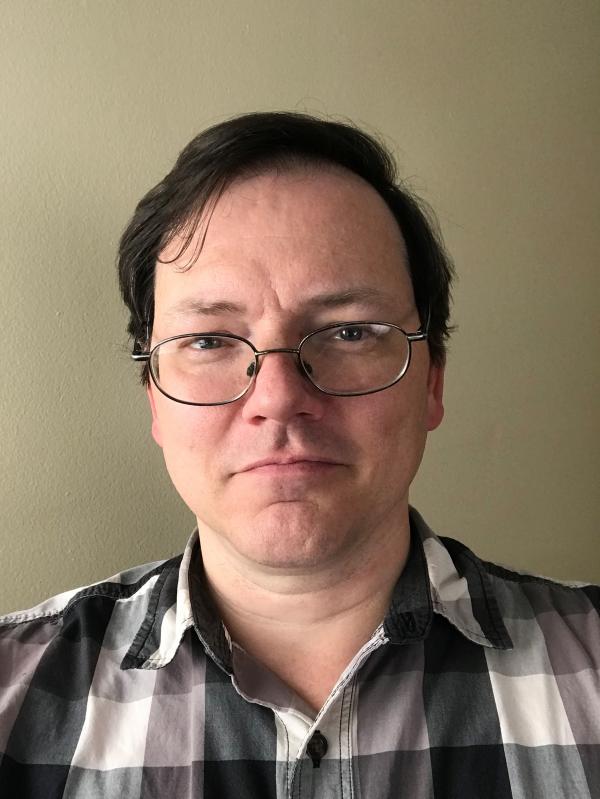 William (Bill) Robertson, PhD
Representing California Air Resources Board
Bill Robertson has been with the California Air Resources Board for 18 years. He is currently a Vehicle Program Specialist advising heavy duty vehicle and engine aspects of regulatory standards development, zero emission policy and incentive programs. He also supports states seeking to apply California vehicle policies to meet their own local and federal air quality objectives. Prior to this position he spent a decade quantifying heavy duty vehicle emissions and evaluating air pollution control technologies and alternative fuels. He has a B.S. in Chemistry from Andrews University, a Ph.D. in Physical Chemistry from Yale University and studied aerosol chemistry as a post doc at University of California, Irvine.
CALIFORNIA AIR RESOURCES BOARD REPRESENTATIVE, STAFF, AIR RESOURCES BOARD
Alt: Peter Christensen

Vacant
Representing Regional Rideshare Agency
Alt: Vacant

Steve Veres
Representing Los Angeles County Metropolitan Transportation Authority
LOS ANGELES COUNTY METROPOLITAN TRANSPORTATION COMMISSION REPRESENTATIVE
Alt: Rena Lum, Los Angeles County Metropolitan Transportation Authority Staff
TAC Members
Kelly Lynn
Chair
San Bernardino County Transportation Authority
Alt: Vacant
Minh Le
Vice Chair
Los Angeles County Board of Supervisors
Alt: Laura Iannoccone
Adriann Cardoso
Representative
Orange County Transportation Authority
Alt: Cliff Thorne
Angie Ramirez
Representative
City of Los Angeles
Ash Nikravan
Representative
South Coast Air Quality Management District
Alt: Yuh Jiun Tan
Chris Escobedo
Representative
Cities of Riverside County
Denis Bilodeau
Representative
Orange County Board of Supervisors
Jack Garate
Representative
Regional Rideshare Agency
Alt: Vacant
Jason Farin
Representative
Riverside County Board of Supervisors
Jenny Chan
Representative
Riverside County Transportation Commission
Alt: Lorelle Moe-Luna
Mark McCullough
Representative
San Bernardino County Board of Supervisors
Alt: Bradley Jensen
Rongsheng Luo
Representative
Southern California Association of Governments
Alt: Scott Strelecki
Sean O'Connor
Representative
Cities of San Bernardino County
Steven Lee
Representative
Los Angeles County Metropolitan Transportation Authority
Alt: David Leyzerovsky
Vacant
Representative
Air Pollution Control Expert
Vacant1
Representative
California Air Resources Board
Vacant2
Representative
Mechanical Expert
Vacant3
Representative
Cities of Los Angeles County
Vacant4
Representative
Cities of Orange County
Alt: Joseph Alcock